2014 MACADAMIA FIELD DAYS
NOVEMBER – Sunday 9th, 11.00am to 3.00pm
DECEMBER – Sunday 7th; 11.00am to 3.00pm
PHYSICAL ADDRESS
2026, State Highway 35, Torere, Opotiki
MACADAMIA FIELD DAY COST
$10 couple or the equivalent value in macadamia products.
MACADAMIA FIELD DAY PROGRAM
11.00am – 1.00pm – Welcome, tour through macadamia trial block and orchard
1.00pm – Lunch (BYO) drinks supplied, macadamia products available
2-3pm – View harvester and de-husker in action, advice on variety choice and orchard planning
WHAT'S AVAILABLE?
Valuable variety data and delicious macadamia products for purchase
To attend please email: info @ toreremacadamias.co.nz to advise date you wish to attend, your name and numbers attending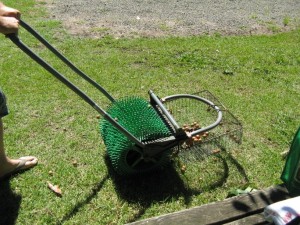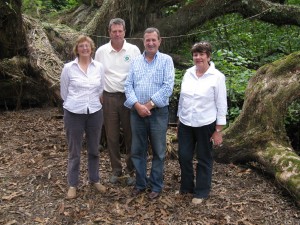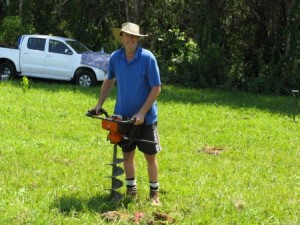 PLANT ADVICE AND SERVICES
Torere Macadamias Limited is committed to the development of a viable commercial macadamia industry in New Zealand and offer the following services.
Macadamia Information Field Days
View the macadamia plant trials, macadamia nursery and new macadamia orchard development with an opportunity to put any questions you have to the experts.
Macadamia Feasibility evaluations
Torere Macadamias offer a contract service and will visit your site and report on whether planting macadamias is suitable for your location or not.
Secure macadamia plant delivery anywhere in the North Island
Torere Macadamias will deliver your trees at a competitive rate, guaranteeing that they are delivered in great condition ready for planting. 

Macadamia Orchard development advice
Be sure to ask our advice before you sink a spade into the ground. Years of experience developing NZ specific lines of Macadamia Trees and of growing macadamias for harvest mean we can offer advice that could save you lots of hours and lots of dollars and unnecessary hardship. We are here to help.
Ongoing macadamia grower support and advice
…and our advice and assistance doesn't stop the second you have your trees planted.
Opportunity to join organic macadamia growers Co-operative

Access to up-to-date, international macadamia information
We like to think we are at the cutting edge of macadamia commercial development and are happy to share the knowledge with you.