Macadamia News – Global macadamia shortage
Macadamia nut demand continuously outstrips supply with excellent prices enjoyed by the very few NZ growers producing quality macadamia kernel. The gap between what NZ produces and imports continues to increase, providing great opportunities for new macadamia growers now and well into the future.

In 2014, 178ton of macadamia kernel and 2ton of macadamia Nut in Shell (Stats NZ) was imported to top-up New Zealand's production of 45ton of macadamia kernel.

In November 2015, the impact of the global macadamia shortage hit NZ with Whittaker Chocolates cutting their macadamia product line, due to the global macadamia shortage and price increases.
In January 2016, demand for macadamias has outstripped NZ growers supplies with the few remaining macadamia kernel stocks enjoying high prices. Torere Macadamias kernel stocks are now restricted, to extend supplies for their organic macadamia retail and wholesale customers through to next harvest in May.
March 2016, Macadamia Action Committee (MAC) of 7 members established to assist with the regional development of macadamias for the East Coast region. Tairawhiti EIT Hort part-time student program includes macadamia training on location at Torere for 2016.
April 2016, MAC begins promotion by distributing booklets to East Coast land-owners.
May 2016, Great response to MAC promotion; database established to manage land-owner bookings for Field Days and presentations.
Grow Macadamias
If you love macadamias, have the ideal location and want to enjoy the rewards of a new industry, join us in growing macadamias. Torere Macadamias has the only wholesale macadamia nursery in NZ with the commercial dropping varieties. Nursery capacity was expanded from 3,000 to 10,000 plants in 2015/2016 and will reach 30,000 plant capacity in 2017 to meet the increased demand for macadamia trees.
Attend one of the monthly Torere Macadamia Field Days to learn everything about growing macadamias. The Field Days are very popular, informative and enjoyable – we look forward to hosting you soon.
Check out Torere Macadamias Facebook page for all the latest updates – don't forget to Like us.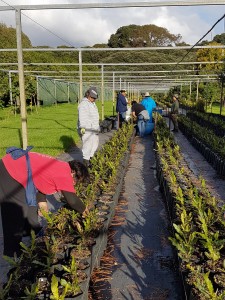 Tairawhiti EIT Hort students in the Macadamia nursery – May 2016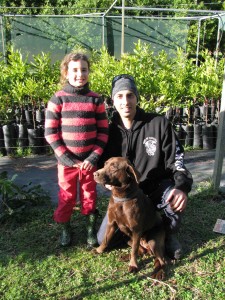 Walter, Jaimee & Molly the dog in the nursery.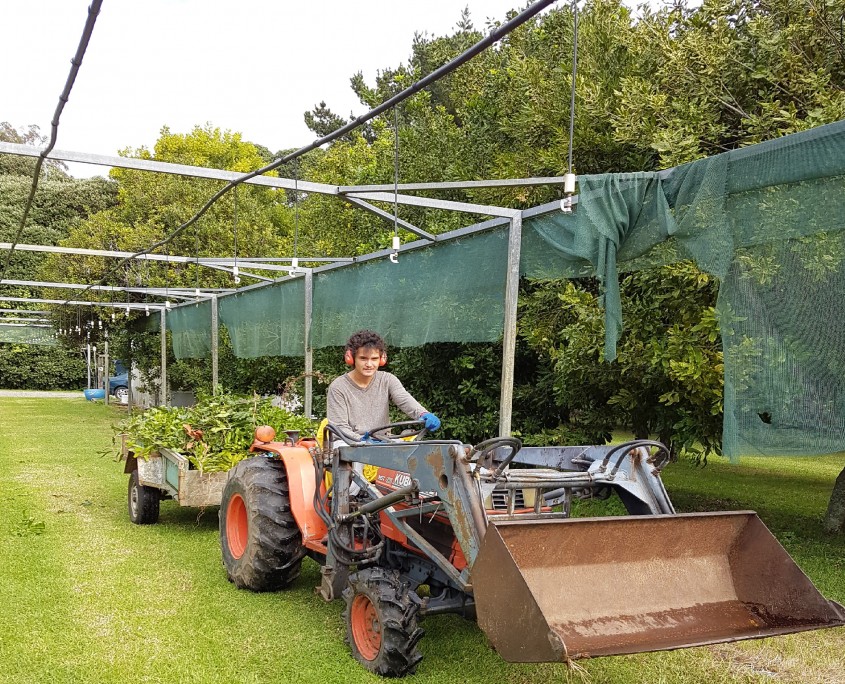 Kelly cleaning up macadamia nursery Mar 2016