2017 MACADAMIA FIELD DAYS for NEW GROWERS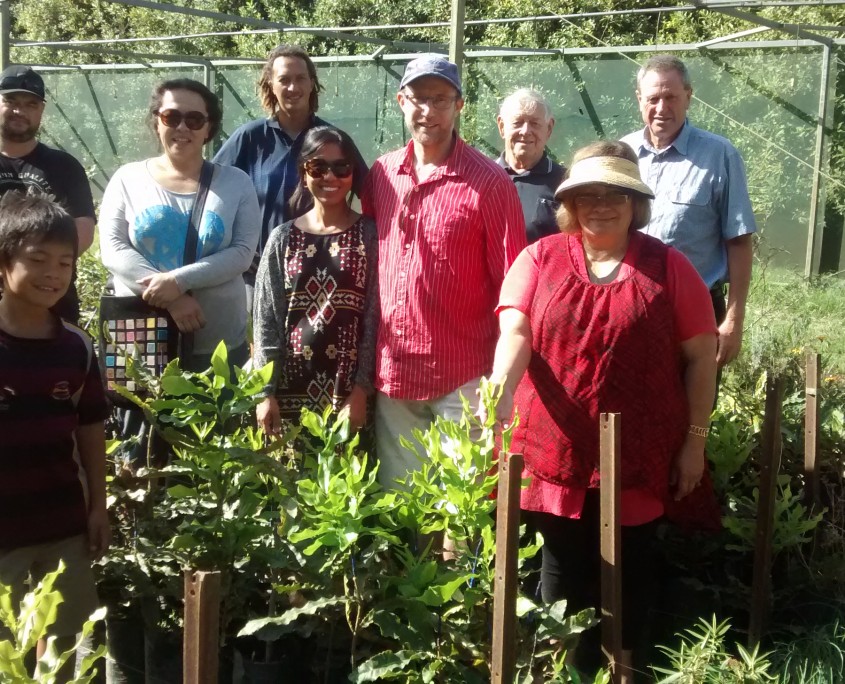 April Field Day attendees include Nicky, Domini & Beau from Nuhiti Q, Alan and Myoe from Nuttz, Albert, Richard and Ria.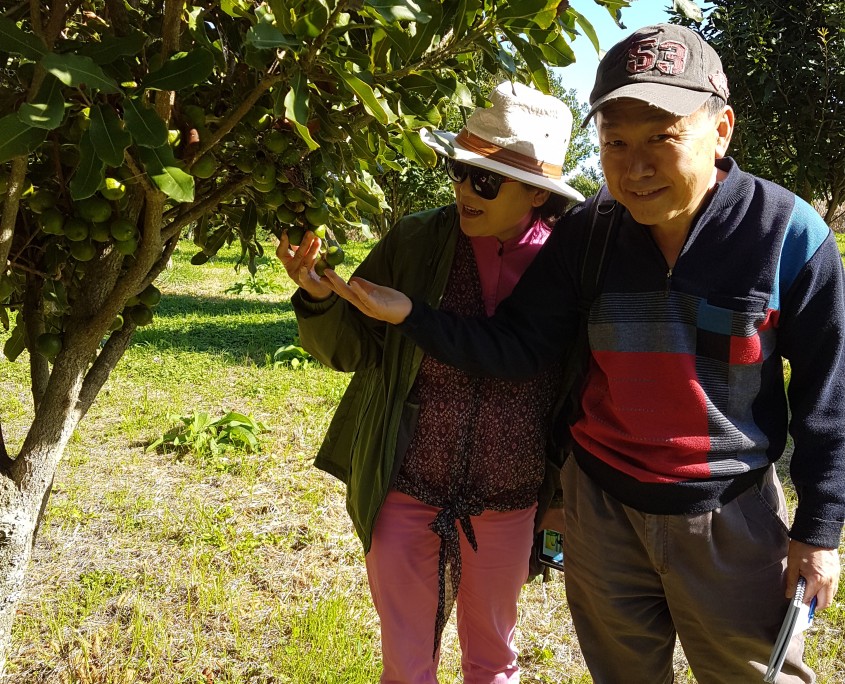 April Field Day with Maria & Joseph in awe of the 6 year-old tree loaded with nuts!
When?
July: Sunday 16th; 11.00am-2.00pm
August: Sunday 13th; 11.00am-2.00pm
September: Sunday 3rd; 11.00am-2.00pm
Where?
2026 State Highway 35, Torere, Opotiki
Cost to attend?
$5 per person to attend
What's on?
10.00am – 11.00am Industry history, facts & figures, research data, tour through variety trial block, harvest your own fresh nuts in season
11.00am – 12.00pm Lunch (BYO), drinks supplied, sample fresh natural (Raw) and roasted macadamias
12.00pm – 1.00pm See harvester and de-husker in action, obtain advice on variety choice and orchard planning                                                                                                                                                                                               1.00pm – 2.00pm Optional – for commercial growers; tour TML's organic orchard with 5, 10, 15 and 20 year-old trees
What products are available on the day?
Range of delicious macadamia products (Shop) discounted if pre-ordered and collected at the Field Day plus:
$5/bag of fresh nut in husk, self-harvested at Field Day (2kg bags) in Harvest season only.
What do I need to do to attend?
Register on the form below
Complete and submit the 'Base Info Form'
Bring a plan of your block if applicable, camera, notebook, walking shoes, hat, water bottle.
Who do I contact to attend?
To attend please fill in the form below, or get in touch with Vanessa by phone or txt on 0274 687588. If you have confirmed attendance but can't make it, please phone or txt Vanessa to let her know.